The essential wardrobe for the modern goddess.
OUR RAISON D'ÊTRE
PAIRE Los Angeles was born with the mission of creating a timeless wardrobe for a woman who lives without boundaries.
Classic silhouettes are cut from responsibly made materials that are long-lasting, machine washable and practical.  
Everything is comfortable, because the PAIRE woman wants to forget what she's wearing, even though she herself is unforgettable.
The PAIRE woman knows what she wants. We just make clothes she wants to wear.
MODERN SUSTAINABILITY
We believe in making responsible choices in every step of the way.
We produce timeless clothing because we believe in holding onto the items we painstakingly chose to own.
We only work with responsible fabric mills that minimize their environmental impact and create the highest quality fabrics. We manufacture locally to limit our carbon footprint. Wherever we can, we use recycled paper packaging.
We promise that you can feel good with every PAIRE essential you choose.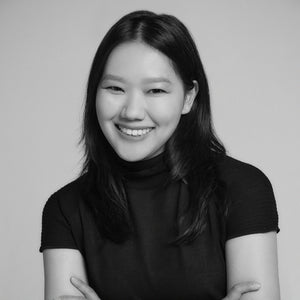 ORIGINS

Eunice Cho started PAIRE because she wanted to make life easier for herself and others like her.
Ten years ago when she was going from her fashion job in New York to business school, she realized that shopping for a proper pair of stylish black pants was hard and even harder online. She wanted to create the ultimate pants that she'd love to wear- that would always look flawless and could take the wear and tear of daily life. She created the perfect pair of pants every modern woman would want.
PAIRE was born.